AVIOBOOK.com
"the on line aviation corner"
edited by mauro finati/flighline iaps and paolo rollino/aviation reports
1000th AW139
DELIVERED TO GUARDIA DI FINANZA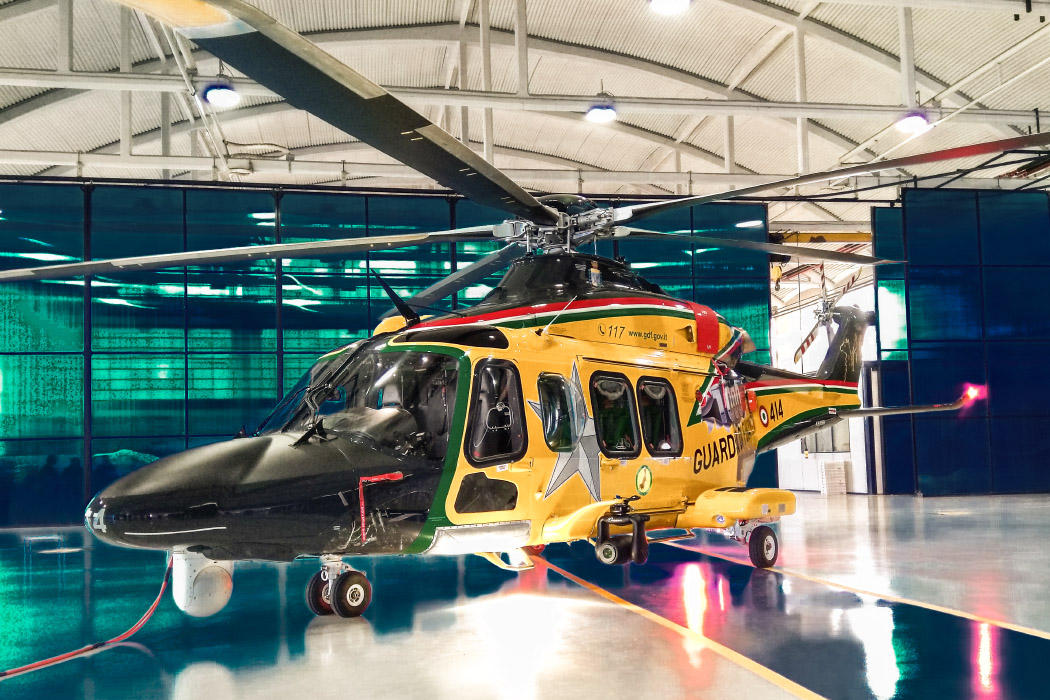 A successful history
VERGIATE, 20.09.2019 - Leonardo delivered today its 1,000th AW139 helicopter. The event represents a historic achievement: the AW139 is the most important helicopter programme in the last 15 years at an international level, and it is also able to set a production record in the Italian aviation industry's outlook.
The 1,000th machine of this model was delivered to Italy's Guardia di Finanza during an official celebration which was held at Leonardo's plant in Vergiate (Varese - Italy), in the presence of institutional representatives, customers, partners and suppliers, as well as the company's top management and employees.
The AW139's first flight dates back to the beginning of 2001. The has shown extraordinary levels of reliability and operational capabilities with almost 2.5 million flight hours recorded since the first delivery took place at the beginning of 2004. Data of use testify the extreme versatility of the AW139 which satisfies any market need: more than 30% for public utility tasks such as search and rescue and air ambulance, law enforcement, firefighting, disaster relief; over 30% for offshore transport; around 20% for military tasks; the rest account for VIP, institutional and corporate transport missions.
The AW139 fleet has a global presence: around 30% in Europe, almost as much in Asia and Australasia, 15% in the American continent, followed by the Middle East. The international success of the AW139 is so important that to meet market demands the helicopter is produced on different assembly lines both in Italy, in the Vergiate plant, and in the United States in Philadelphia.
The AW139 represents a turning point in the rotary-wing sector through the introductory concept of the Leonardo "helicopter family". The AW139 is, in fact, the forefather of a helicopter family comprising of the smaller and lighter AW169 and the larger and heavier AW189. Models, the only case in the world, that share the same design philosophy, the same high performance, the same flight characteristics and the same certification standards, as well as the same approach to maintenance and training. A concept that allows operators with large diversified fleets, with models ranging from 4 to 9 tons of weight, to create significant synergies in crew training, flight operations, maintenance and logistics support.
To date AW139 total orders exceeded 1100 units from more than 280 customers in over 70 countries on all continents.