AVIOBOOK.com
"the on line aviation corner"
edited by mauro finati/flighline iaps and paolo rollino/aviation reports
BLACK LEONARDO C-27J SPARTAN
TEST BED FOR NEW EQUIPMENT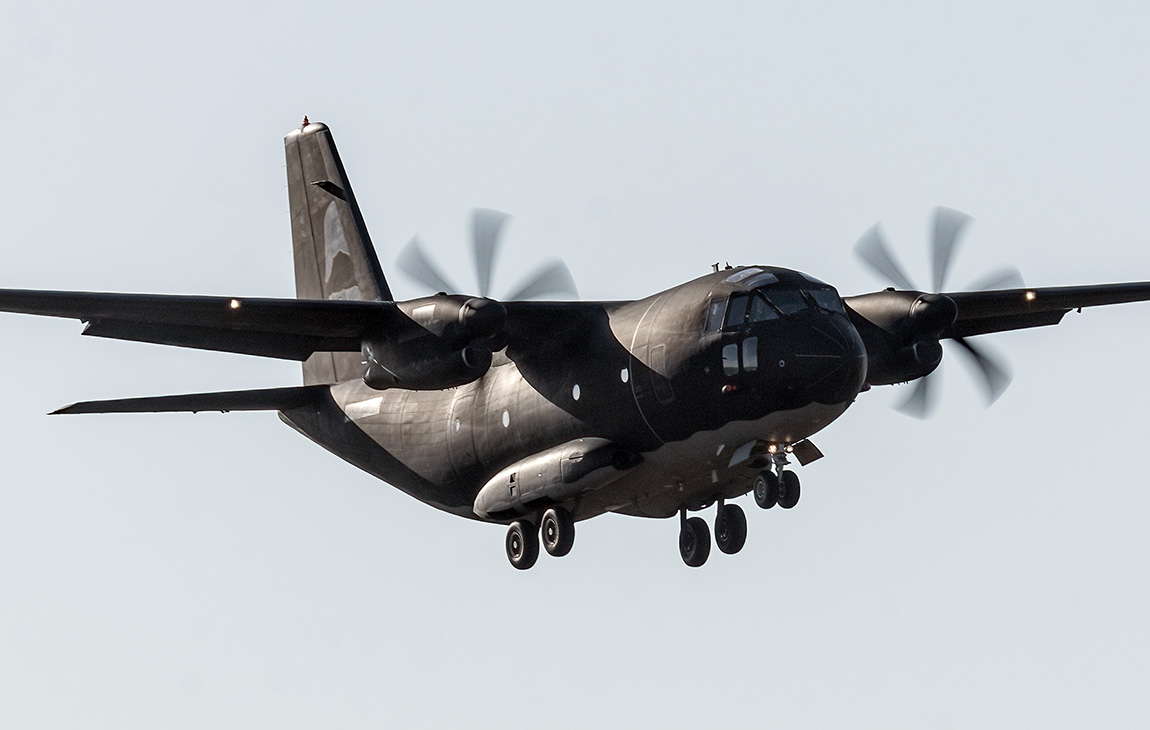 (text and pictures by Paolo Rollino)

Leonardo S.p.A continues the experimentation of innovative electronic equipment for airspace surveillance with the C-27J (CSX62235).
Evolution of the proven tactical airlifter, the C-27J multi-mission aircraft can be reconfigurated to became a C3-ISR (Command, Control, Communication, Intelligence, Surveillance and Reconnaissance), SIGINT (SIGnal INTelligence)or Combat Support asset, thanks to roll-on/roll-off systems and different sensors and equipment:
> AESA Search Radar
> Electro-Optical/Infra- Red (EO/IR) system
> Electronic Support Measure (ESM) for ISR and SIGINT/ELINT missions
> Self Protection System (SPS) > Palletized Mission System with up to 4 operator stations
> Enhanced Communication System including data links and SATCOM capabilities, also for SIGINT/COMINT purposes
> Store Management System to employ Precision Guided Munitions (PGM)
> Three hard points under each wing for PGMs
> Two fixed, single barrel Ordnance Launchers(for PGMs, flare and smoke markers).
This extensive suite, coupled with state-of-theart avionics and outstanding performance, allows the C-27J multi-mission aircraft to support Special Operations Forces (SOF) and ground troops with direct fire also performing armed ISR, Close Air Support and Combat Search And Rescue (CSAR). For Electronic Warfare purposes (counter radio controlled IED, electronic attack comms, intel ops broadcast) a dedicated suite can be added.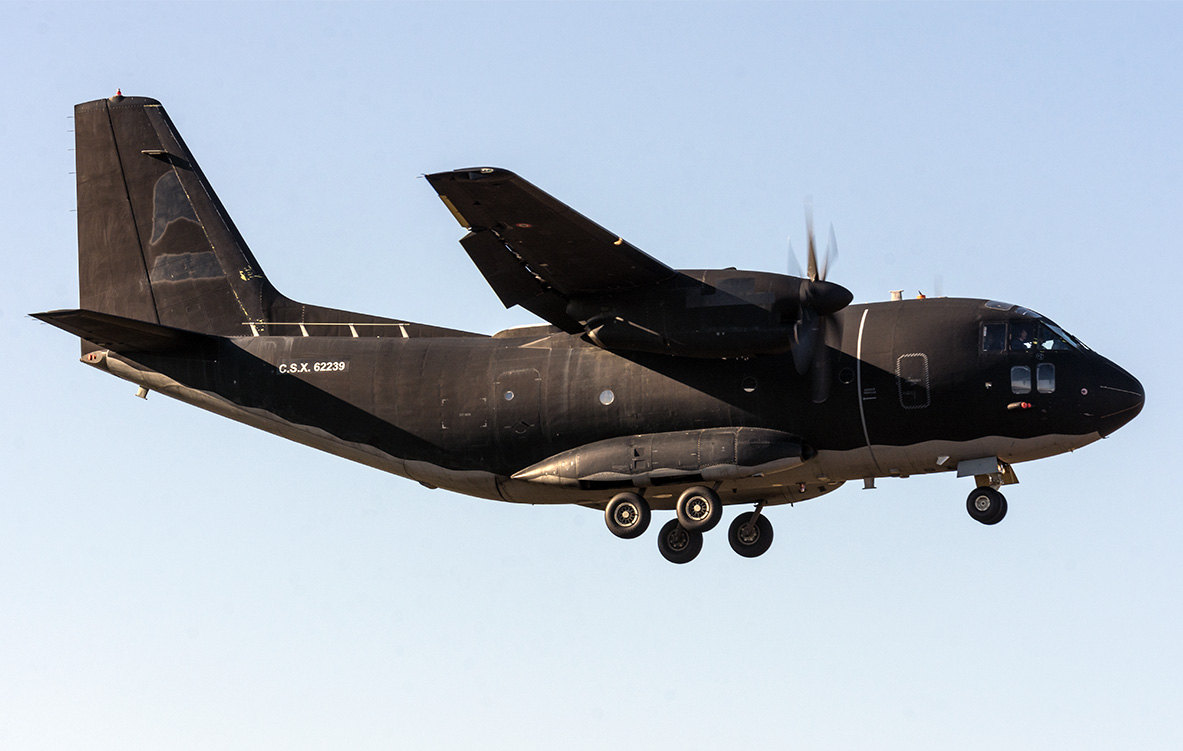 &nbsp &nbsp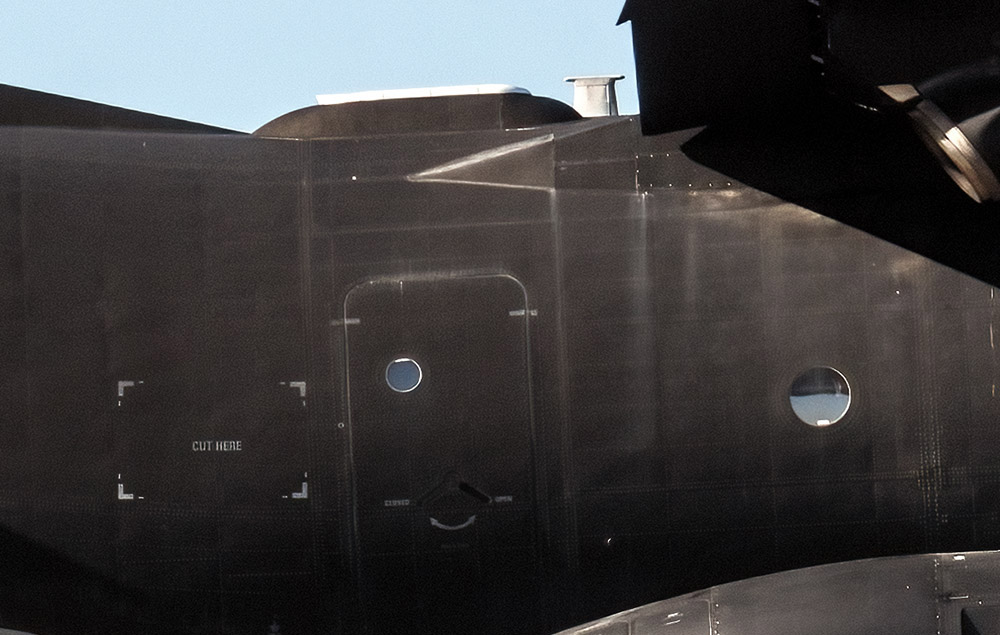 &nbsp &nbsp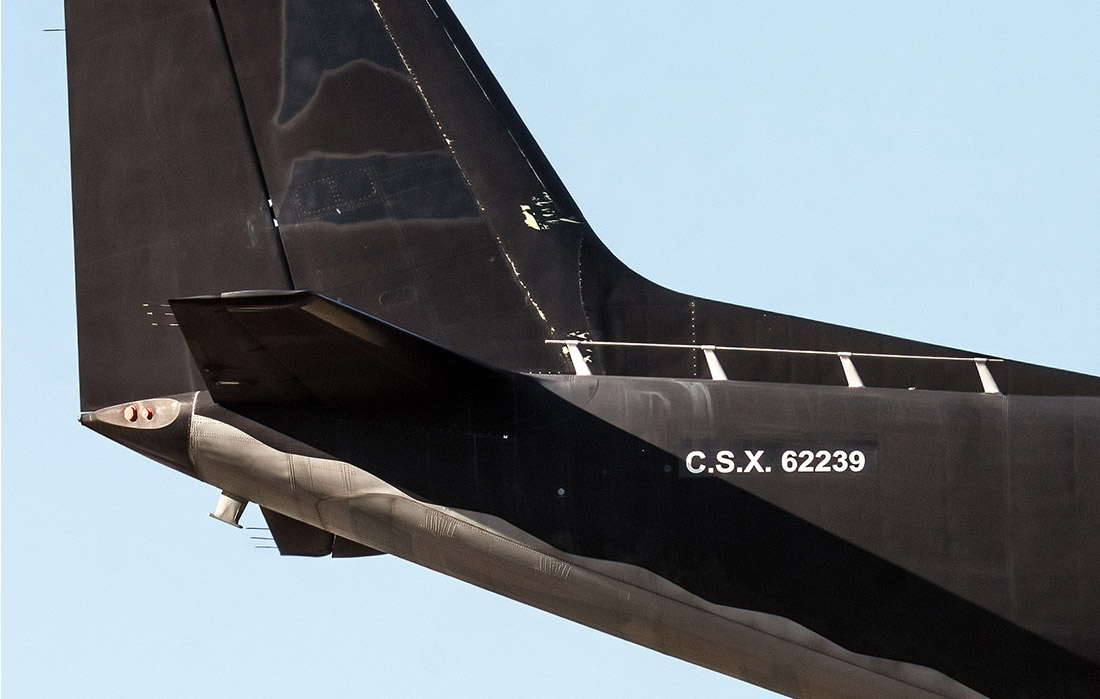 2023©AVIOBOOK.com
2023©Paolo Rollino/pierrestudio